Donning his robe and wizard hat, the Apprentice is eager to delve deeper into the world of the arcane. Under the guidance of the Grand Magus, the Apprentice has learned the art of conjuration. While summoning towers of mystical defense to aid him, he blasts his enemies with waves of magic from afar.
The Apprentice is a mage hero class who utilizes staves. He is one of the four original heroes in Dungeon Defenders. He has the least amount of health out of the quad.
Defenses
-
Abilities
Weapon Skills
Apprentice's Costumes
Notes
When the primary and secondary attack buttons/keys are held down, the Apprentice will auto-fire at a consistent rate.
trivia
In the game's source code, a hidden function to auto-create characters was made, with 1 class for each class, the name for the apprentice class character is "SorcerorJeremy," which refers to JeremyStieglitz, who is a developer at TrendyEntertainment, found in DunDefHeroManager.uc.
Gameplay Trailer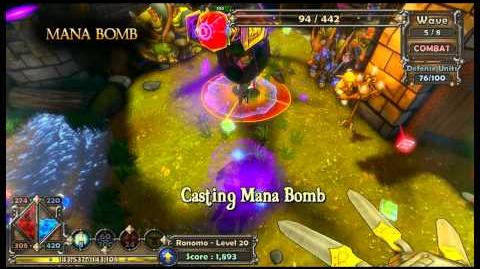 Community content is available under
CC-BY-SA
unless otherwise noted.