PC Only Content
Information on this page is PC specific.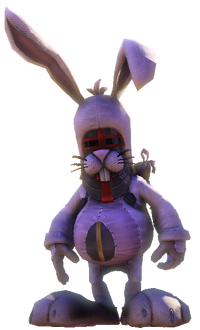 The
Bunny Costume
is a hero
costume
for the
Squire
. It was added to the PC on 5 April 2012.
Notes
Players need to collect 24 small eggs during the Easter Holiday Event to unlock this costume.
Players must return to their own tavern to automatically unlock the costume.
All 24 small eggs are consumed in the unlocking process.
The costume will only be unlocked (and eggs consumed) if the player possesses 24 small eggs in their item box, if a player wishes to hoard eggs (and not unlock the costume) they can 'drop' their eggs in their tavern (note: be sure to have your tavern pickups locked if you do not want anyone taking the eggs).
Squire's Costumes
Media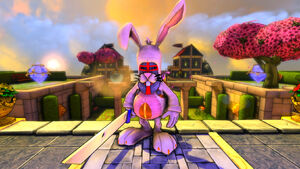 Community content is available under
CC-BY-SA
unless otherwise noted.