PC Only Content
Information on this page is PC specific.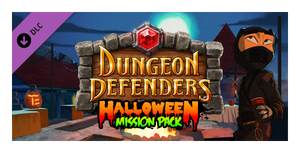 The
Halloween Mission Pack
is
downloadable content
for the PC that was released on 28th October, 2011.
It contains the Halloween Spooktacular! challenge, with a Halloween-themed set of weapons. It also includes four unlockable costumes for the original hero classes; the Death Knight, Angel, Vampire and Ninja.
Promotional Description
Celebrate Halloween with everyone on TrendyNet!
-Steam[1]
Notes
The DLC was on sale for a limited time upon its PC release. It is priced (not including sales) at $1.99 USD on Steam.
Media
Community content is available under
CC-BY-SA
unless otherwise noted.