The Mantissa is a Monk Weapon. It is randomly dropped in the Mistymire Forest on Survival mode.
Notes
Other names include: Preying Pike.
The scythe's tip is animated on a hinge. It's projectiles also produce a light-streak effect. These are both purely cosmetic.
Related Items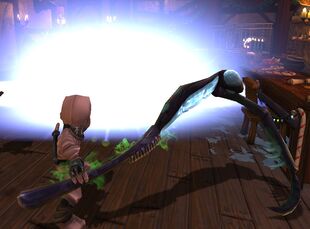 Community content is available under
CC-BY-SA
unless otherwise noted.